This button appears toward the end of every page.  It will bring you to the index page when you click on it, as will the icon in the upper left hand corner of each page.

The purpose of this site is to provide activity professionals, working in adult  health care settings, with quick and easy access to www links that may contain needed resources and information.  If you book mark this site, add it to your favorite places or make it your home page, it will always be at your finger tips.  

The hypertext links contained on each page will bring you to sites that are independent of this spring board.  If you come across a web site that isn't listed and as an activity professional have found it helpful, please send an
e-mail.
  Your comments, ideas and input are most welcome.  This site is being designed for you so please feel free to let us know what would make it more useful.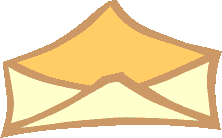 Disclaimer

Activity Resources is provided to you free of charge, "as is."  We use our best efforts to maintain Activity Resources, but are not responsible for the results of any defects that may be found to exist in Activity Resources, or any lost profits or other consequential damages that may result from such defects. You should not assume that Activity Resources is error-free or that it will be suitable for the particular purpose that you have in mind when using it. Because links out side of Activity Resources are out of our realm of control, Activity Resources makes no endorsement or guarantees as to such sites, products or information, including as to: (i) the accuracy, currency, content, or quality of any such sites and information, property or (ii) whether an Activity Resources link may locate unintended and objectionable content.

If you think you'd like having easy access to your local weather report, newspaper, a national telephone directory, zip code listing, search engine and the like, just click on the tulips!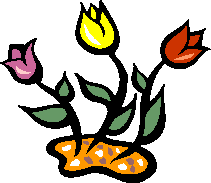 This site is being designed to benefit all activity professionals.  There will be no fee charged for it's use.  It would be helpful, in order to keep this site up and running,  if you used it to visit the vendors you wish to patronize.  Thank you for your support in this effort.

Holly Harmon, ADC

ActivityResources.org

P. O. Box 363

Housatonic, MA  01236

USA

All Rights Reserved - Activity Resources